Music Lessons

Voice & Piano

Studio: 586-876-8551

Email: Lessons@ElizabethCedroni.com

Miss Elizabeth's Home Studio is located in Macomb, MI.

Scheduling:

Appointments may be scheduled in Full-hour, 45-Minute, or Half-hour Sessions. Lessons occur weekly or bi-weekly. Standing appointments are preferred, but students may schedule week-to-week if necessary.

Availability:

Summer Lessons take place weekly, but remain flexible to individual schedules. Students may postpone lessons throughout the summer for vacations, camps, and other commitments. Prepay rates will apply to students who pay in advance for a minimum of two lessons each month.

Musical Styles:

Lessons are unique to each student depending on skill level, musical goals, and personal interest. Musical genres taught range from classical to jazz, pop, rock and more. Proper technique, learning to play or sing by ear, and performance practices are just a few of the skills offered through lessons.

Lessons Offered

Private Voice Lessons:

Covering the fundamentals of healthy vocal technique, proper repertoire selection, and the basics of music theory. Students are encouraged to study multiple styles of music as applies to individual goals and musical interest.  Language studies may also be included.

Piano Lessons:

Focus on proper piano technique including: posture, hand placement and correct fingering. Lessons will teach students to understand rhythm and dynamic markings, read sheet music, and play pop chords and scales. Repertoire selection will be discussed and students will always have at least one "student's choice" selection they are working on.

Piano for Singers:

If there are Questions or Concerns, please don't hesitate to call the studio.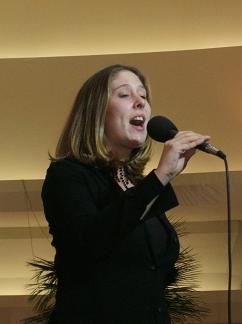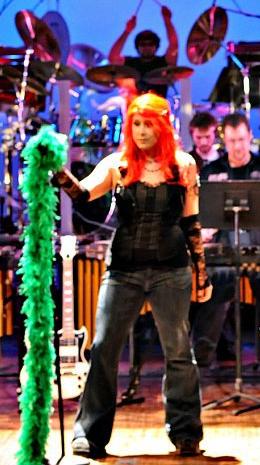 For students who study voice and would like to become more comfortable using the piano to learn and rehearse their songs. Lessons will focus on reading music, decipher the musical key, and playing the vocal melody. Students will learn to determine which parts of an accompaniment are important to listen to as a singer, how to play musical entrances, and basic skills for self accompaniment.

Music Studies:

Lessons focus on Musical Elements and Specialized Skills that individual music lessons only cover in basics. Lessons include Music Theory, Ear Training and Composition classes.